The Kerschbaumhof is located 5 km away and 300 meters above from the center of Innichen on the southern slopes with a stunning view over the valley floor and the Dolomites.

You live in cozy apartments, there is a sunroom/conservatory and various outdoor spots to relax in. Children can play in our playground and the surrounding meadows or visit the cowshed, the chicken coop, the pigsty or the hutch.

The 200-year-old farm is at an altitude of 1460m and was renovated in 2009 by Gerlinde and Peter.
The apartments were carefully built to offer the guests an unforgettable holiday and a beautiful view.
In 2022 their eldest son Markus and his wife Judith took over the responsibility for the farm and the apartments.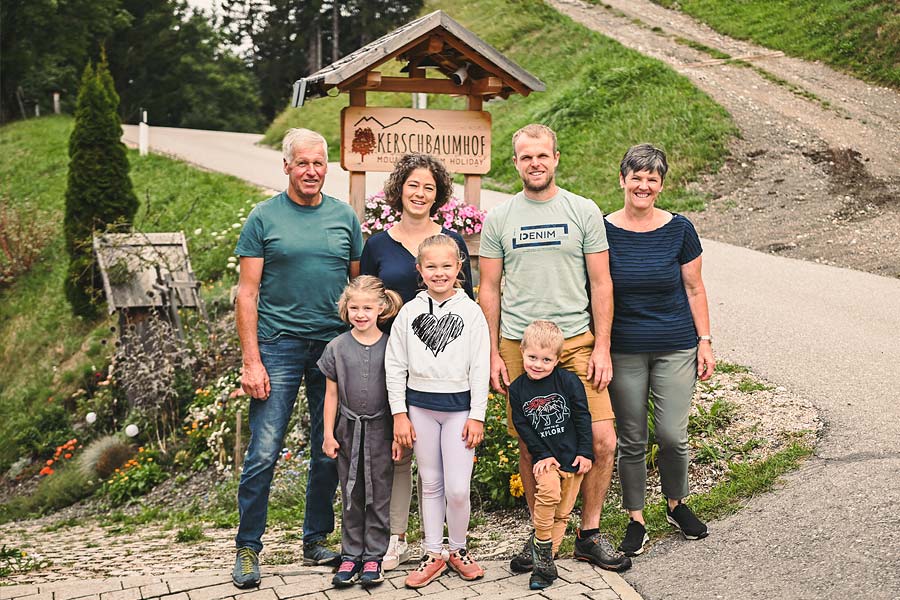 We look forward to welcome you.
Yours,
The Schöneggers